Manufacture and assembly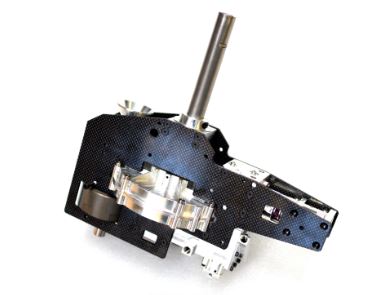 We manufacture your custom gearboxes following your design or ours, from 1 Nm to 16,000 Nm, with up to 98% gearing efficiency and down to 1 arc-minute backlash. All gears, housings and key components are manufactured in house and we source all components worldwide (castings, bearings, joints/seals, custom lubricants, encoders, brakes, painting per airspace specification etc.) from a network of validated suppliers.

We can integrate electronic components following your specification and test your complete assembly.



Tests and validation

All parts are controlled during production and before assembly. We keep traceability of each of your parts for 10 years (standard) or more if needed. The complete gearbox can then be tested with our test-benches or with a tailor-made bench depending on the feature you want to test (efficiency, noise, backlash, stiffness etc.). We can write test procedures that recreate real-life conditions for the gearboxes.

Our quality dept is used to performing FAIs, as we collaborate with most European defense/airspace industries.

Do not hesitate to contact us for more information.